'Let's go to the crushing zone!'
Tehelka journalist Tarun Sehrawat's death has not just opened a can of worms but also exposed the callous attitude of media organisations,
writes NEHA DIXIT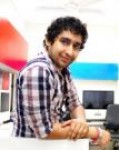 For most of us who knew him closely, hung out with him, it is yet to sink in that he is dead. Tarun started working at 18, just after school. I remember walking up to Tehelka office in July, 2007 for a job interview and was greeted by him. He had joined a month back and used to sit at the reception initially. He often answered telephone calls saying, "This is Tarun". And the callers would often mistake him for Tarun Tejpal. He was later adviced to use "Kumar" to avoid the confusion. He later shifted to the Accounts section. In early 2009, he expressed his desire to learn photography and was handed over to Tehelka's photo editor Shailendra Pandey for rigorous training.
His first reporting assignment was with me in March 2009. We were reporting on how mining continues in the Aravallis despite the Supreme Court ban. After a discreet and quick round of documenting evidence and taking pictures in the crushing zone of Sirohi and Khori Jamalpur mines where the crushers were still at work despite the status quo, we slipped into the car and asked the driver to speed past the area as soon as possible. In the process, we alerted one of the crushing agency owners. The next we knew was that our small Indica car was inches away from being sandwiched between a Bolero and a Mahindra Jeep. Our driver, Lari, was resolute and did not stop driving till we reached a check point ten minutes later and the other two cars decided to slow down and turn back. The pent up fear was released in a collective loud laugh and we celebrated our escape by hogging on samosas later. It became a private joke between me and him later. "Crushing zone chalte hain. (Let's go to the crushing zone!)", we would ask each other often. And he did eventually, entered the crushing zone and left us.
The next assignment was on Khap panchayats in Haryana. Being a Jat himself, he was aware of the ways of the Khaps and would often translate the local Haryanvi dialect for me. On our way to one of the villages, we stopped by the road to ask for directions. Tarun got down and asked a young girl if she knew the way to Doobaldhan village. Within ten seconds, 4-5 local men surrounded Tarun and held him by his hand. They were offended that a stranger had dared to stop a girl on the way and talked to her. It took 20 minutes to convince them that we were just asking for directions before we were let off. It was a lesson we learnt for the rest of the trip to live with the polarization of sexes in the area, if we had to report.
All journalists learn on the job: how not to offend local sentiments, to be tolerant in order to gather information, to edit out words as we speak to cull out more details, what to avoid while asking for directions, making sure we have chai-paani whatever is offered by the locals as a gesture of respect, be less opinionated. Tarun too, learnt and went on to click the most excellent pictures in the next three years and three months.
With Tarun's death a can of worms has opened. While some of us have expressed our discomfitures in proxy words at his cremation ceremony and prayer meeting, some have sat in coffee shops and vented their anger and grief secretly. All those who have known Tarun closely are moving around with 'Somebody must do something about it' written all over our faces. But we are scared. Some, because of what we owe to Tehelka in terms of loyalty for giving us the opportunity to do the reports we wanted to so early in our careers and some because we have grown so used to the callousness of media organisations that it almost seems like discussing what is common knowledge and banal. Yet, it is important to note that the faux pas, the callousness and the lack of accountability are not just Tehelka specific. Most news organisations in the country are programmed to have the same attitude.
In the last couple of days, a couple of my peers have rightly pointed out in their pieces about Tarun Sehrawat that it is common knowledge that malaria is the biggest threat in the forests of Chhattisgarh. And that's why it's shocking that the reporting team was not prepared with the preventive measures.
Let's face it, there is no briefing on the medical risks or others, whatsoever, when a report from difficult terrains or conflict zones is commissioned. At least, not in a systematic manner at an organizational level. Word of caution always comes from people who have either been to these zones themselves or have heard of people who visited the same. Preventive measures are solely dependent on the independent research conducted by the reporting team.
What is also amiss is when the reporting team is out there in the remote areas, there is no system to trace them. It is assigned editors who are updated from time to time, that too, depending on the cellphone connectivity. Sometimes, there are days on end, when there is no means of communication but the reporting team's well being is dependent on the sincerity of the editor. There have been instances when the reporting team was out of touch with the Delhi office and their families for at least five days but the news organization took no action to even attempt to trace them.
Last year, after a reporter spent a week in the Saranda forests of Jharkhand out of which for four days she was absolutely out of reach, when she returned to Delhi with a fractured hand after completing the assignment, she was told by the executive editor, "This is what happens when you send a little girl to these areas." Apart from the deeply sexist, patronizing comment, the next query was when the story be filed. Needless to say that the wellbeing of the hand was only taken care of by an occasional 'how are you feeling?' But as journalists, we even endure physical sufferings in a frenzy to come out with the stories and that is taken for granted.
We have been frantically debating how journalists are not medically equipped before they travel to conflict zones but the organisations are as callous when the reporters physically suffer while reporting in normal circumstances.
While covering the Shehla Masood case in August last year, I spent ten days at the Bhopal mortuary undercover, when I contracted high fever. When I requested the Delhi office after two days to allow me to come back, I was told to have certain medicines and dig out more about the murder. When I insisted and finally came back, my test results indicated that I had dengue fever and my platelet count was abysmally low. Regular popping of Crocin had aggravated the problem. (Tarun, too, after coming back to Delhi kept having paracetamol tablets for a week which worsened his condition and he finally slipped into coma.) News organisations often justify the ruthless rush to file stories alluding to the low responsive time in the news 'business'. While recuperating in the hospital, I got incessant calls to file the story. To add to it, even when the disease was contracted on the job, the medical expenses were not reimbursed. A reporter friend recently mentioned that it's a joke in her family that whenever she goes out to remote areas to report, her mother tells her that she has no leave to take care of her if she falls ill during the assignment. A reference to the frequency with which she came back sick each time after completing her assignments.
Even Tarun went to work, even went out on assignments in the sun, with mild fever for at least a week. Simply because his fever was not taken seriously. No one was alert enough to join the dots that his mild fever may be a symptom of malaria, a disease so prevalent in the areas he just returned from.
Also, in most news organisations, the entire advance money for the expenses on any assignment is handed over to the reporter instead of equally sharing it between the photojournalist/videojournalist and the reporter. Some organisations pay per diem to both but major decisions like the place of stay, the means of travel, choice to stay back at the location, primarily lies with the reporter. In such situations, the photojournalist/videojournalist is dependent on the whims of the reporter for basic expenses. There have been cases when reporters have spent the advance money staying in expensive, luxurious hotels initially and later forced the photojournalist to share the room for lack of money. Once, a reporter forced the photojournalist to jump from a moving train because she decided at the last moment that they will take a cab and not a train to Jaipur.
The cynicism and the resignation to the brazen callousness of media organizations needs to be countered incessantly. At 23, when most of us were figuring out what to do with our lives, Tarun is gone. We are agitated, angry and frustrated for not being able to save a boy who managed the same degree of poise and maturity in the five years of his career. Of all of us, it had to happen to him. Losing him is our collective misfortune.
Neha Dixit works for a television news channel