BusinessWorld teeters as wages go unpaid
With a salary backlog of four months, the mood among BW journalists is grim, even as they hang on in hope of collecting past dues.
A CORRESPONDENT reports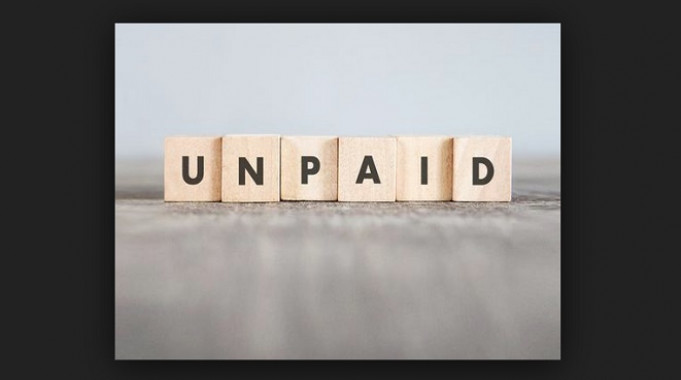 BusinessWorld, founded in 1981 and the second oldest business magazine in India, is facing a financial crisis with employees not having being paid for over four months, since January. They say they were last paid two months ago, in February , clearing part of the backlog since last October. But for the 80 or so staff of the BW group facing an overhang of four months' unpaid salaries, survival has become difficult.
Senior staff in Mumbai who spoke on condition of anonymity said any letter or demand pressing for payment is followed by a dressing down by Anurag Batra, Chairman and Editor-in-Chief of the BW Group, over poor performance and not meeting targets. This is followed by demands to resign. The threat of being thrown out has muffed protests in the past.
But now there are stirrings. In recent days, a group of employees have begun a signature campaign to demand timely wages and immediate payment of the backlog. A senior journalist met Rana Kapoor, chairman of Yes Bank and a majority investor in BusinessWorld seeking the latter's intervention. Kapoor, however, told the person that he was merely an investor in the company; day-to-day management was in Batra's hands.
GBN Media's Anurag Batra, a co-founder of the advertising and media website exchange4media, bought the brand from the ABP Group in September 2013. Since the beginning of 2015, timely payment of salaries has become an issue for the Delhi-headquartered fortnightly. It began with payments being deferred to the middle or the end of the month, and then to the next month. By mid-2016, things worsened and the backlog increased to two, and then three months.
"It's never been so bad," a journalist with the group confided. To quit or search for an alternative job is a difficult option as it means sacrificing one's unpaid wages. Once out of the rolls of the company, BW never pays, the journalist said. Some have bit the bullet and quit, giving up on their dues. There has been a constant churn with staff leaving; for journalists, manning levels are down to less than 50 per cent number at the time of the 2013 takeover.
The downward spiral in cash flows is discernable. Things have been so bad that the company's rented Mumbai office in Parel's Raghuvanshi Mills was locked by the owners, Percept Ltd, in January 2018 for non-payment of rent and taxes. The Mumbai staff functioned from home for a few weeks till Batra hammered out a settlement and the office reopened at the end of March.
The Income Tax department too has served notice on the company for failing to deposit tax deducted at source (TDS) of employees since April 2016. Consequently, employees have not been able to file their income tax returns for FY2017 without their Form 16. After these notices and protest letters by employees, TDS was paid at the beginning of March, and Form 16 for FY2016-17 issued literally days before the March 31, 2018 deadline.
Meanwhile, with the printing press in Okhla and other vendors not being paid on time, the magazine's hard copy periodicity has become somewhat erratic.
Following BW's buyout by Batra in 2013, the company launched a slew of subsidiary brands including BW SmartCities, BW Applause and BW Disrupt, stretching resources to organize events, awards, and professional training programmes.
However, spending on new ventures has outpaced revenue, keeping the business operations in permanent deficit. Initially in 2014, Rana Kapoor's daughter, Radha Kapoor Khanna, picked up a 50 percent stake in the company, providing a lease of life. But with every money call, Batra was not able to meet his commitments, forcing the Kapoor family to convert working capital infusions into equity.
As of now, the family stake is in excess of 80 percent but management control continues to be with Batra. There have been attempts by the Kapoor family to sell their stake and exit, but without success. Now they have stopped bank-rolling working capital requirements. In these circumstances, the magazine and its staff face a bleak future.
Editor's note: The Hoot sent e-mails to Anurag Batra, Chairman and to Radha Kapoor, Director, BusinessWorld in March, and again in May, asking for a response to these issues, but has received no reply. Batra has however now conveyed through others that the unpaid dues are for two months, not four, that he last paid in March, and that he hopes to clear the outstanding very soon.