Farewell to media dreams
Untold story of Dalit journalists - Part III. Change the media has from Uniyal's days, but its pace mimics the Hindu rate of growth, which had dogged India's economic growth.
Like the latter, the Hindu rate of change is neither effective nor satisfying, says AJAZ ASHRAF. PIX: A cover of ~Dalit Dastak~ magazine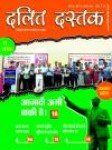 In this concluding part, Dalit journalists describe their harrowing experiences in the media, and the caste prejudices and partiality of their bosses and colleagues. Many of them left or are planning to leave because they believe government job is a better option to a career in the media. A few take to publishing their own little magazines. It only enables the dominant social groups to establish their monopoly over the media.
Naveen Kumar, as we know, pugnaciously took on Jat Sikhs who had banned his entry from college. But that confidence he could not find in himself on the day his boss, at the prime time news desk of a premier Hindi TV channel, asked him his caste. Fresh from IIMC, nervous and awed, Naveen lied, "Meena." His boss, a Brahmin, shot back, "What are you doing in the media then? You should have availed of reservation and joined government service."
Blessed with the nose of the newshound, sniffing a lie, the boss persisted in interrogating Naveen over the weeks, often alluding to the then violent conflict between Meenas and Gujjars in Rajasthan. "Their fight," the boss would say, "will be resolved at your expense. Ha, ha, ha." Ultimately, he wore down Naveen into confessing the truth about his identity. "I am Bairwa, which is a Scheduled Caste of Rajasthan."
Naveen's confession had the boss name him Bairwa. It was no longer 'Naveen, do this, Naveen, do that'. It was instead, 'Bairwa do this, Bairwa do that'. Mistakes Naveen committed would have the boss rebuke him: "You can't overcome your jati attributes."
Months later, Naveen was assigned to the morning desk. The new boss was a Bhumihar, who too inquired from Naveen his caste. Wiser now, Naveen said, "Why do you want to know that?" The morning-shift boss countered, "There is society. Then, within society there is caste. It is our reality." In no time he found out Naveen's caste, presumably from Naveen's previous boss, and said to him, "You all are Ambedkarites. We are Manuwadis." Thirteen months later, Naveen left the channel. He is now working in the online video section of a Hindi newspaper with multiple editions, but also plans to take various examinations to enter government service.
In IIMC, you may recall, Sangh Priy Gautam (H) retaliated against those who derided him for belonging to the reservation category. In the media, his colleagues began to deconstruct his name for caste nuances. The problem, you see, is that Gautam, a popular surname among Dalits, is also used by the Brahmins in and around Mathura. The conundrum had to be resolved, for his appearance didn't unequivocally rule out the chances of him being Brahmin. Instead of directly inquiring him about his caste, he was asked what his hometown was in Uttar Pradesh.
"Firozabad," Sangh Priy (H) replied.
The grudging acceptance of him now turned to outright hostility. He was upbraided for minor errors even as those of others were condoned.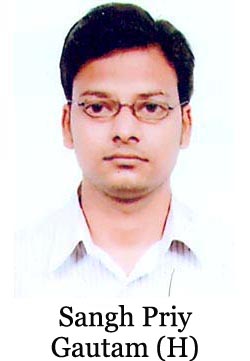 Sangh Priy (H) switched over to another newspaper in the same town, but lost his job in what was euphemistically called job rationalisation. It is another matter he was the only journalist to get the sack. Back at the starting line, Sangh Priy (H) contacted an acquaintance who promised to recommend him to the editor of the Rohtak (Haryana) edition of another leading Hindi daily. Hours later, the acquaintance texted: "Are you Brahmin?" Why do you want to know that, asked Sangh Priy (H). In a jiffy the acquaintance's reply came, "The editor is Brahmin, wants a Brahmin." I am not, Sangh Priy (H) typed the message and clicked Send on the menu. Those three words sealed his fate.
He secured a job in a Hindi newspaper in Agra, but the old question about his hometown was asked of him again, this time by none less than the mighty news-editor. Firozabad, Sangh Priy (H) said, and began to live through the familiar nightmare – the boss took to speaking to him rudely, denied him leave, and picked on him for his work. One day, a minor error in the edition had the news-editor howling in rage at him. He could take it no more. He retaliated: "You don't tick off others for serious mistakes because they, like you, are Brahmin." The editor hauled up Sangh Priy (H) and demanded: give a written submission saying you won't commit mistakes again.
At the bottom of the caste hierarchy and at the bottom of the profession, the wings of a Dalit journalist callously clipped.
He has another job now, though he is still a lowly sub-editor after seven years of experience. The demand to earn a livelihood turns the rebellious spirit cautious. Sangh Priy (H) now has a fallback option – a Bachelors degree in physical training which could get him a job in a school. "Earlier spells of unemployment did not matter. But I now have a family," he said. Ultimately, all of us fall in the line, don't we? Or we take the exit route.
Obviously, not all upper caste journalists are tormentors of the downtrodden, not all Dalits relinquish their dream of working in the media. Conscionable, socially aware upper caste men and his own adventurous spirit define the experiences of Dalit Dastak's editor Ashok Das, who has been in journalism for around seven years. He was among the 10 journalists chosen for the Aligarh bureau of a national newspaper which was to publish its edition there.
Of these 10 men, Ashok Kumar, who hadn't then started to use the surname of Das, was the only Dalit; eight were Brahmin, as was obvious from their surnames. In the initial days of the gang of 10 landing in Aligarh, the office had them living and eating together, rightly assuming it would take them a while to arrange for accommodation. One evening, as they sat for dinner, a Brahmin asked Ashok Kumar what his full name was. He did not squirm. "Dalit," he shot back, his tone turning them defensive. They said they didn't believe in the caste system.
The reality, however, was different. In his absence, Ashok became a topic of discussion among his colleagues, particularly as the ten began to choose their partners to share rented accommodation to cut down cost. Nobody wanted to pair up with Ashok until Sri Narain Mishra stepped forward to take him in. It was he who told him about the passionate debate his Dalit identity had sparked off among the others.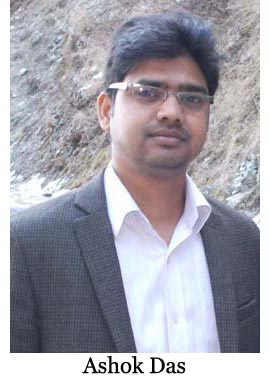 Ashok was assigned the Aligarh Muslim University beat, arguably the most prestigious assignment to handle in Aligarh. His work, he said, began to earn him respect. But then came the time of promotion. Three of the ten were given a leg-up, of which two were Brahmin and one Bhumihar, the caste to which the editor too belonged. Ashok thought it was grave injustice as the Bhumihar would take an hour or so to turn even a press release into a story. Livid, he wrote a letter of complaint to the newspaper's national editor.
His disenchantment saw him organise, along with five local college boys, signatures to a petition against the Shiv Sainik attacks on the Hindi heartland migrants in Mumbai. Their campaign took them to Allahabad, Benaras, Patna, Meerut, and JNU. Twenty days later, in a procession, they marched from New Delhi Railway Station to submit the petition to the President and the Chief Election Commission. Ashok never returned to Aligarh and began to work for the popular media website, Bhadas4media.com, whose promoter, Yashwant Singh, subsequently suggested he should begin Dalitmat.com. On June 23, 2012, from Delhi, he launched Dalit Dastak, a monthly, among its promoters being JNU's Prof Vivek Kumar.
In much the same way, Satyendra Murli, who had witnessed the forcible eviction of his sister and mother from a temple in Dausa, sought to stand up to brazen casteism. While studying for a Masters degree, he did stints in three newspapers in Jaipur. Caste glared at him in the newsrooms, Satyendra said to me, through the upper caste markers such as the sacred thread, tilak, or chotti. And because these markers he did not sport, it was assumed he was a Dalit. Presumably, they wanted to be certain about his caste profile. Here is the exchange as Satyendra narrated to me:
Unable to still slot him in the caste hierarchy, the interrogator would ask, Jati?
Satyendra always ensured the last answer had the unmistakable tone of confidence, of not having a touch of inferiority. Nor did he dither in engaging them in discussions on Mayawati, who was often disparaged. His pizzazz invited retaliation: he would discover his stories scrubbed of Dalit perspectives. But such treatment did not douse his passion for journalism. Satyendra took the IIMC examination, and is now employed at Hindustan.
Name too got in the way of Kranti Kiran, whose father would take him on field trips to document evidence of caste-based segregation. When he was hired by a local Hyderabad daily as a staff reporter, he justifiably thought his appointment was based on his journalistic skills. A few days later, his boss asked him, point-blank, what his caste was. At his reply, the unflappable boss said, "You were hired because we thought you were Brahmin." At a prominent TV channel, even his juniors superseded him, prompting him to switch jobs. "The Telugu media is bitterly divided," he said. "Outlets owned by a Kamma or Reddy don't even cover the press conferences of Dalit leaders." Now in a channel owned by a Congress Dalit MP, he breathes easy.
Inquiries from Dalits about their caste and instances of brazen targetting were missing from the narratives of those among the English media.
Inquiries from Dalits about their caste and instances of brazen targetting were missing from the narratives of those among the English media. The only exception was Divya, who on stumbling upon her caste took the vow that she would reveal her Dalit identity only to those whose friendship she valued. Divya too has a surname, but it has been withheld to protect her identity., suffice to say her surname could have different caste connotations in different states. Neverthless, months after she joined the Delhi bureau of a daily, her chief persistently tried to delve into her social background. Strong-willed, she would stonewall him: "Why should you bother? What will you get out of it?"
"Eighty-ninety per cent of journalists are not bothered about caste. But I tell you, when their interests are at stake - for instance, admission of their children to reputed institutes - their anger against SCs come to the fore."
In this unfolding battle of wills, the bureau chief shrewdly baited her one evening. Turning to another bureau member sitting next to her, he said aloud, "Divya is not from South India, she is not a Bengali." He turned to her and asked, "So Divya, where are you from?" She shot the arrow at him, "I am a Rajput from Rajasthan," her tone curt. To me, she said, "Perhaps he figured out who I was." It would indeed be surprising for a Delhi-based bureau chief handling politics not to have caught on. "Eighty-ninety per cent of journalists are not bothered about caste. But I tell you, when their interests are at stake – for instance, admission of their children to reputed institutes – their anger against SCs come to the fore," she said. Divya is now working to go for higher studies abroad.
Caste-based discrimination does not seem common place in the English media. This could well be because the presence of Dalit journalists is negligible. Or it could be, as one Hindi journalist once told me, deracinated journalists in the English media wouldn't know about the politics of surnames, or how to decipher its hidden codes. But caste exists in the English media too, make no mistake about it.
Writing English, thinking caste
When D Karthikeyan passed out from Asian College of Journalism, he was recruited for The Hindu's Madurai bureau. There couldn't have been a better place for Karthikeyan to cut his teeth: his desire to focus on Dalits was in accordance with the newspaper's policy of giving adequate space and prominent display to stories on caste-related discrimination, oppression and violence against marginalized social groups. It's a tribute to the newspaper's ethos that Karthikeyan did not feel constrained to discuss his experiences there.
However, his narration does suggest that the sensibilities of some journalists perched on the lower or middle rungs of The Hindu hierarchy are at variance with those of the people at the top. Here is a sample of a conversation in the newsroom at Madurai, as Karthikeyan narrated to me.
The time: early evening; the ambience: reporters trickling in to file stories; some are already at the computer hammering away.
First Person: "Hey, what's up man, any special stories today?"
Second Person: "No, just routine beats."
First Person: "You know how The Hindu functions, try and come up with a Dalit or tribal story then only you can see your byline in the State pages.
The newsroom echoes with laughter.
Others in unison: "Yes, yes, yes."
One particular exchange in the newsroom was particularly revolting. It had so happened that a reporter burst into the room and told others, his voice loud and agitated, "I went to this government office, the clerk there had no idea of what I was asking him. These guys who were cleaning toilets have used quota to get promotions and become clerks. How would they know official work?"
Karthikeyan complained to the bosses and the Madurai bureau members were given an earful.
No doubt, bosses in media outlets define the thrust and tone of news coverage. Ultimately, though, much depends on those who are out in the field sniffing for stories. Conceptual problems arise: what you think is a story? Do you think the story is important enough to pursue? Where do you go to find it? Karthikeyan said he consciously explored villages to expose caste-related discrimination against Dalits, as also their socio-economic problems. In the absence of non-Dalit journalists, Karthikeyan said, the media tend to cover stories "only when an issue becomes big."
Caste prejudices in The Hindu arises, perhaps, as a reaction to the newspaper's policy of socially diversifying its staff and giving salience to stories on Dalits. Since most other newspapers, whether in English or other Indian languages, don't pay emphasis to issues pertaining to Dalits, display of upper caste outrage or mouthing of slurs remain repressed, bubbling to the surface in discussions on Dalit leaders.
Almost all the Dalit journalists I spoke to expressed dismay, at times outrage, that their colleagues criticise Mayawati and others in caste terms – their perceived failings are linked to stereotypical ideas about the attributes of their caste, and Dalits seen as a parochial community voting their leaders only because they belong to their jati. Derogatory remarks about Dalit castes in debates over Dalit leaders hurt deeply, said The TOI's Vipashana.
Arjun Sidharth, son of a Dalit father and Brahmin mother, worked for Times Now for two years on passing out from ACJ. His colleagues were unaware of his identity, and because the presence of Dalits in the media is negligible, they had assumed there wasn't one amongst them. Nevertheless, Arjun said, the underlying "anti-backward caste" mentality of his colleagues was manifested through observations on issues like reservation and Dalit leaders. Most Dalit journalists echoed Arjun, albeit in different words.
Kranti Kiran, whose father would take him on field-trips to document evidence of caste-based segregation, was critical of the media's hypocrisy in portraying only Dalit leaders as corrupt, inefficient, and involved in illegal activities. "The truth is the entire political class is all that." In the upper cast-dominated media, the barely concealed loathing of Dalit leaders tends to make journalists from marginalised social groups feel isolated and vulnerable.
This is what makes debates on Mayawati and reservation a tricky issue for Dalits. Santosh Valmiki – Lucknow's newspaper boy-turned-principal correspondent, one who catapulted from the pavement into the newsroom – agreed: "It is assumed every Dalit supports Mayawati. It isn't true. Many Dalits feel she has supported the more privileged among Dalit subgroups. We too criticise her when her policies are wrong." But what galls him and others is the pejorative language of the debate, the allusions that her failure, right or wrong, arises from her caste. "This is what is insulting," Santosh said. Since the insulting of her is extended to insulting the entire community, Dalits invariably turn to defending her, often employing a shrill tone and invoking stereotype, too, to point to the oppressive casteist tendencies among upper castes. "Yes, at times we tend to speak with lot of anger, but this anger has accumulated over decades and centuries," he explained.
The TOI's Vipashana has devised a strategy: in discussions on Dalit leaders her effort is to insulate herself because she would not want to be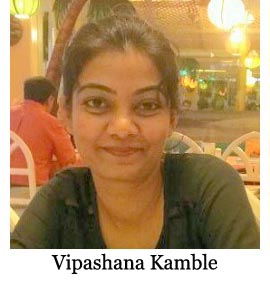 a fanatic. "Dalit leaders may belong to the same community as mine, but what is wrong is wrong. If we can flagellate saffron party leaders for being right-wing extremists, why should Dalit leaders not be brought to the book if they err?" Her view had few takers among my Dalit interlocutors. In fact, Vipashana anticipated that, saying: "Most Dalits will disagree with me and would say I haven't seen bad days." On reservation, she said she had participated in the debate occasionally, and defended affirmative action on the grounds that Dalits have been victim of an oppressive social structure.
Bidding goodbye
The accounts of Dalit journalists testify to the wide chasm existing between them and others, a category they consider synonymous with upper castes. Not only are Dalits journalists few and on the lower rungs of the media hierarchy, they also believe they have to contend against discrimination and antagonism. But there is a theory which states that their insecurities make them paranoid. As Uttar Pradesh's Bengali boy, Animesh Biswas said to me, "It is true a lot of Dalits feel the society is against them. But it is also true they harp on their background as soon as they encounter problems. Many, particularly in English journalism, have inadequate writing skills. It is our education system that is to be faulted."
I interacted with some of the 21 Dalit journalists over the email, and I found their skills in the English language better than many whose pre-published copies I have read over the years in the profession. Nevertheless, what is important is that Dalit journalists feel they are discriminated against, at times brazenly targetted, and poor pay and stagnation dog their careers. These constitute the push-factors behind the decision of many to look for careers outside the media. But there are also pull-factors in play, for instance the job security government service offers or lucrative salary structures existing in other professions.
You can't build a theory on the statistics I am to cite, but it is perhaps indicative of a trend that 12 of the 21 Dalit journalists I spoke to, most of whom were chosen through random selection, have either quit journalism or would opt for another career given a chance. Most of the remaining felt deeply disenchanted, in varying degrees, in the mainstream media.
Perhaps the best articulation of why Dalits quit the media was provided to me by Tarun Chauhan, who passed out from IIMC with a diploma in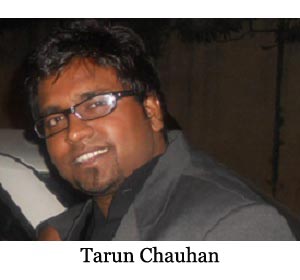 Hindi journalism in 2010. So why did Tarun quit the media? To fathom his decision, I invited him for a chat at the Café Coffee Day in Delhi's Connaught Place. Tarun tends to lace his account with humour. For instance, he pointed to the coffee outlet's branch across the road and said, "I waited tables there, and once this woman journalist came in. They were talking intellectual stuff, and I told Kim, my northeastern friend, 'Hell, I want to be like her'." He laughed and added, "I have now quit journalism for government service."
Let us rewind to Tarun's story from the time he bagged, after a wait of few months, a job in an English TV outlet. "I was nervous. I was from Hindi journalism," he said. Yet he soon acquired adequate skills in English. Even his bosses thought he was invaluable, for he was, as he told me with pride, not axed at the time the TV channel began to pare its staff. Nevertheless, early this year, he resigned to prepare seriously for competitive examinations.
"I am a big fan of Mayawati," he said. Tarun told his uncle about these discussions, and he advised him, "Don't support Mayawati in public. Otherwise, you won't survive in the private sector."
Tarun said he did feel a tad insecure in the media on account of his caste. He was, as far as he knew, the only Dalit in the office, and in the discussions before the Uttar Pradesh assembly election of last year, he vigorously defended Mayawati in debates over her performance. "I am a big fan of Mayawati," he said. Tarun told his uncle about these discussions, and he advised him, "Don't support Mayawati in public. Otherwise, you won't survive in the private sector."
But insecurity arising from his Dalit identity wasn't the only push-factor. He began to have a serious rethink about continuing in journalism the day he asked himself the question: "Where do I see myself five years hence?" To answer this question, he examined the career of his senior colleagues, some of whom were drawing over Rs 1 lakh a month. Yet, he also thought that they were flowering because they enjoyed the CEO's support. "For instance," he smiled, gulping the cold coffee down, "When the CEO left the channel, the very good run of my immediate boss stalled overnight. He left. Did I want my career to be dependent on my personal relationship with my boss? The answer was no."
Second, watching colleagues lose their jobs during the pruning of staff fanned his insecurities further. Currently, he could afford not to have a job as he has no familial responsibilities. "But five years hence, when I am married and have children? No, definitely not," he said. The third factor was the media's demand on its employees to work long hours. A woman colleague of his was married to a journalist in a TV channel. "He would come to pick her up at 10 pm. Did I want a life where I wouldn't have time to spare for my children? No," he said. Tarun thought for a few moments and then added, "In a government job I don't have to assume a persona or depend on others for my career growth. I can be what I am."
Most Dalit journalists alluded to economic factors aggravating the insecurities arising from caste-related discrimination and antagonism. Most of them have a weak economic base, having not inherited assets. In addition, they shoulder the burden of lifting other members of the extended family out of economic deprivation. The weak economic base of Dalits deters them from joining or continuing in the media, where initial salaries are far lower than in other sectors and job security is less.
Irrespective of his passion for journalism, the Rs 8000 a month Ved Prakash, the school teacher who was assaulted in Bihar earns, tempts him to join academia. What is the difference between me and our forefathers, he asked rhetorically on the night I met him in Jawaharlal Nehru University. "Our fathers were labourers on the farms of landlords. I am a labourer of the media swamis."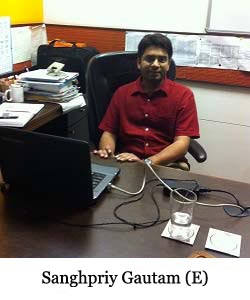 Sanghpriya Gautam (E), the dapper JNU graduate who thought Uniyal's piece was dated, left a premier TV channel in disgust, for he could not comprehend the logic of beaming hour-long programmes on Hindu religious occasions such as Navratra, and its tendency to sensationalise even the most banal news. He walked out of the channel in just 10 days, and joined a PR firm. About economics determining the choices of Dalits, he said, "The initial salary in the media industry is too low for a Dalit to sustain his family. For those who are wealthy or middle class, well, they would want to join other sectors, in their quest for upward social mobility." Economics too defined the choice of Animesh Biswas. He worked in The Pioneer for two years, and then for a few months in HT Next, a Hindustan Times publication for school children. He left the media to join PR, not because he encountered discrimination, but because, as he said, "For the same number of hours you put in the media, you get paid far more in PR."
"The initial salary in the media industry is too low for a Dalit to sustain his family. For those who are wealthy or middle class, well, they would want to join other sectors, in their quest for upward social mobility."
Or take Rohit Kumar, who turned down the offer from a Hindi newspaper which was eager to post him in Jaipur, at a monthly salary of Rs 10000. He thought it was impossible to live on his own in a new city. His father is the vice-principal of a government school in Delhi, and he could have secured monetary assistance to sustain himself in Jaipur. But then, as he said with a laugh, "What is the big point of getting a job."
No doubt, there are Dalits who enter the media in the hope of contributing their mite to social change. Besides caste-related discrimination scarring them and marring their career, they also become frustrated because they discover that the reality of the media is remarkably different from what they had imagined or were told about at their media school. For instance, those dreaming of changing society through journalism find their hope crushed in the years they languish on the desk or report on a beat they are not interested in.
Into play, therefore, comes social network, through which a journalist often switches to another outlet because it is either high-profile and pays well or/and because the beat it offers is much sought after. But then, Dalit journalists are few, and even they are mostly the first-generation migrants to cities, consequently inhabiting the zone outside the circle of the powerful in the media. This is what Santosh Valmiki told me, "As for us Dalits, we have no patrons, no mai-baap, no one to advocate our case. It is not that we are not given work. We labour hard, but we are denied the opportunity to grow."
Government jobs offer security of employment, as there is no periodic weeding through job-cuts, and even caste-related discrimination can't lead to the stalling of careers till a certain stage.
From this perspective, government jobs offer security of employment, as there is no periodic weeding through job-cuts, and even caste-related discrimination can't lead to the stalling of careers till a certain stage. Many Dalit journalists also told me that those who hold government jobs often get married into higher income groups in the community, thus improving their life-chances further.
These narratives also made me understand why Dalit students were keen to take the Prasar Bharati examination that was held on June 2. For them, a Prasar Bharati job combines the security of government service with the journalistic skills they acquired in the media schools. It is another matter that those working there complain of stagnation and poor work profile. OP Gautam, general secretary, of SC&ST Employees Welfare Association, All-India Akashvani and Doordarshan, said this was because of the resource crunch and intense rivalry between Indian Information Service cadres and Programme Executives and Transmission Executives hired through the June 2-type written tests. "The IIS cadres have tended to become hands-on, not the least for cornering plum foreign assignments," he said. And Dalits, lacking connections, bear the brunt of the inimical consequences arising from the stiff competition.
Ultimately, Dalit journalists start drifting towards the exit because of the alienation they experience in the media. Listen to what I was told by Sangh Priy Gautam (H), from whom his bosses everywhere wished to confirm whether or not he was a Brahmin from Mathura. "Like the bitter gourd, I twirled around the neem tree to become even more bitter."
Bitten and embittered by their experience in journalism, some Dalit journalists don the armour of idealism – the wearing of which numbs them to the hardship arising from adversity – and enter the realm of alternative media, which sustains itself not so much on advertisement revenue, but on their passion and dreams. Though it is impossible to provide a precise figure of magazines Dalits own and run, varying estimates put it anywhere between 60 and 100 Dalit periodicals. Outside the mainstream media, both in its ethos and operating model, they qualify for the generic term of Little Magazine.
On June 30, I was invited to attend the one-year anniversary celebration of Dalit Dastak, which, as narrated earlier, has Ashok Das as its editor. Around 1 pm, I reached the Gandhi Peace Foundation (GPF). In its auditorium a large portrait of Gandhi smiled at empty chairs placed in rows, and a handful of young men bustled around putting up posters of past Dalit Dastak covers on the walls. Trains whistled and rumbled along on the rail over-bridge a stone's throw away. For an alternative media, it seemed an alternative mode of celebrations as well – no air-conditioned halls, no liveried waiters, no snacks stacked on the tables, no hired hands to attend to arrangements.
The one-year anniversary of Dalit Dastak could not have been organised otherwise. The monthly magazine sells 3500 copies, and attracted advertisement revenue of Rs 1.6 lakh last year, a sum leading English weeklies perhaps earn from a single one-page advertisement in a week. But what it does have is the support of Dalit intellectuals, an adjective quite in vogue in the community, but one which inherently imposes a limit on their knowledge.
Well past 1 pm, as people began to trickle in and chairs began to be gradually taken, Ashok lifted a table, barely three-four feet in width and about the same in length, and placed it on the rostrum, to the left of the portrait of Gandhi. With reverence, he took out a framed photograph of Ambedkar, of the kind seen hanging from walls in offices, and placed it on the table, inclining it against the wall for support. After garlanding the photograph and showering it with rose petals, of which there was a bowlful, he turned around and bellowed into the mike, Jai Bhim! (Victory to Ambedkar-ism). In response, the hall reverberated with the cry of Jai Bhim.
The audience was asked to offer its respect to Ambedkar. A queue quickly formed to the left of the rostrum, and one at a time, they walked to Ambedkar, bowed or folded their hands and strew petals at him. Two young men even kneeled before the photograph. Then there were speeches, peppered with references to inspiring stories involving Ambedkar, America's Black politics, Martin Luther King, and the formidable tennis duo of the Williams. For them, Gandhi was irrelevant, forgotten on the campus constructed to perpetuate his memory.
There was passion here, passion for change, for the uplift of Dalits, politically and economically. They resolved to keep Dalit Dastak rolling off the press, month after month, year after year, until, as one speaker said, it notched a century. So then, what purpose does this genre of journalism serve?
To find the answer, I turned to Sudhir Hilsayan, who triggered the 1996-97 protest in IIMC. For much of his professional career, Sudhir has edited or founded Dalit Little Magazines. He worked for two years for Sanjag Prahar, and then after a stint in Delhi's Centre for Developing Society, spearheaded the Voice of Buddha. In December 2001, he converted to Buddhism, and replaced his earlier surname of Kumar by Hilsayan. Why Hilsayan? One, it refers to the Hilsa fish which swims against the tide; two, Hilsa is a place in Nalanda, Bihar, which is Sudhir's hometown; three, Hilsa was a famous Buddhist monk. Following his conversion, Sudhir joined Lok Sarokar, the inaugural ceremony of which was financed and hosted by former prime minister VP Singh at his residence in Delhi.
The many magazines Sudhir has worked in testify to the seemingly insurmountable odds the Little Dalit Media faces. Isn't the ambition of creating an alternative media bound to flounder? Hilsayan counted four advantages of these magazines. One, it publishes stories on myriad Dalit issues which the mainstream media rarely covers comprehensively; two, it helps bolster the Dalit movement and links up its participants in different regions. Three, it provides an alternative read for those who think mainstream newspapers don't cater to their interests. Four, it is through these magazines Dalit writers are discovered by mainstream publications and subsequently drafted for writing for them.
But resolve and laudable goals can scarcely trump the economics of publishing. This is why Dalit magazines open and sputter their way to closure. Yet, it must be said, a braveheart somewhere in India steps in to produce a magazine that combines idealism, journalism and activism. Telugu columnist Mallepalli Laxmaiah, who was picked up under TADA and whose uncle was shot dead by the village landlords, felt the efficacy of a publication was linked to its circulation figures – the higher the number, the more its effectiveness. "So if magazines don't have finances to reach out to a large number of people, then these end up serving the purpose of providing livelihood for those employed in it," Laxmaiah said.
"A Dalit magazine caters to those who know the solutions to their torment. We need to reach out to those who are not Dalits, and who need to be exposed to Dalit perspectives. This is why it is important for Dalits to remain inside the mainstream media and fight their battles."
Santosh Valmiki added another reason, "A Dalit magazine caters to those who know the solutions to their torment. We need to reach out to those who are not Dalits, and who need to be exposed to Dalit perspectives. This is why it is important for Dalits to remain inside the mainstream media and fight their battles." But then the mainstream media provide Dalits neither space nor the opportunities to narrate their stories or articulate their perspectives on myriad issues. Add to it the discrimination and antagonism they encounter in the media.
So where from will Dalits find inspiration to join the mainstream media? It was the question I asked Valmiki, who answered, "True, a Dalit can survive in the profession only if he has the fighting spirit, if he doesn't give up. We Dalits are seeds under the ground, and if the land is fertile and we find space, we grow and flower." What Santosh is implying that energy expended in the Little Media, no less sapping than the struggle against odds in the mainstream media, could be better channelised in journalism that addresses the audience beyond the Dalit groups.
I can't, obviously, vouch for the veracity of Santosh's theory.
But I can, with certainty, say the number of Dalits in the media has grown over the 17 years since Uniyal wrote his piece, 'In search of a Dalit journalist'. He could not find a single Dalit journalist in 1996. I, at least, found more than a dozen in Delhi alone. There were also a few who did not wish to speak to me. Yes, their rate of absorption in the media is poor, particularly when measured against the backdrop of its massive expansion over the last decade or so, underscoring the pressing need for editors and proprietors to nurture them.
It is vital they address the still negligible presence of Dalits in the media, for its predominantly upper caste/middle class composition tend to make it speak to, and about, a small, prosperous segment of the nation. Nevertheless, change the media has from Uniyal's days. Alas, this rate of change can be called the Hindu rate of change, as its pace mimics the Hindu rate of growth, which had dogged India's economic growth for long. Like the latter, the Hindu rate of change is neither effective nor satisfying.
1) Naveen Kumar
Barred from a Delhi college on account of caste, in media taunted for his caste, he is now in a Hindi daily.
2) Sangh Priy Gautam (H)
He faced antagonism on account of his caste in the media. Currently works for a Hindi daily in Agra.
3) Ashok Das
Clerk's son, upper caste colleagues didn't want to live with him. He publishes and edits Dalit Dastak, a monthly.
4) Satyendra Murli
Mother, sister evicted from temple, experienced caste biases in the media. Now with Hindustan.
5) Chanti Kranti Kiran
Helped father collect evidence against untouchability, he is now Input editor, V6 News, Hyderabad.
6) Divya
Discovered she was Dalit late in life, she worked in a Delhi newspaper for two years Wants to go for higher studies.
7) D Karthikeyan
Felt bad when his name would be announced for SC scholarship in school. He's now the principal correspondent, The Hindu, Madurai.
8) Santosh Valmiki
Mother was manual scavenger, he sold newspapers for a living. He's now a principal correspondent, Hindustan, Lucknow.
9) Ved Prakash
As schoolteacher, he was beaten up by upper castes. He works as assistant producer, Total TV.
10) Vipashana Kamble
Daughter of an industrial court judge, she is now a senior copy editor, The Time