The Times, the Jains, and BCCL
Decoding BCCL, Part I. If BCCL's shares are publicly listed it will make the company's operations far more transparent than they are now,
says PARANJOY GUHA THAKURTA. Pix: Company chairperson Indu Jain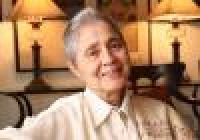 Balancing the Sheets of the Most Profitable Media Company
At a time when newspaper companies the world over are struggling to survive, Bennett, Coleman and Company, publishers of the Times of India and the Economic Times, continues to rake in big bucks despite losing money on its internet and television operations. Its ethics flexible, the company controlled by the Jain family has launched a new Bengali regional daily. Its financial clout makes it disdainful of competition as it mulls a public issues of shares. Paranjoy Guha Thakurta studies the company's last annual report.
Introduction:
Bennett, Coleman and Company Limited (BCCL), the flagship corporate entity of the group that publishes the Times of India -- the world's most widely-circulated English daily newspaper which sells as many copies as all other English dailies in India put together -- is not merely one of the biggest media companies in the country. It is arguably one of the most profitable companies of its kind anywhere on the planet at present. While its flexible ethical standards have attracted criticism, BCCL's aggressive marketing strategies and its financial clout have often been successful in stifling competition.
Although the company's management has been mulling plans to go public by listing its equity shares in stock exchanges, it hasn't done so yet. The fact that BCCL, promoted and controlled by the Jain family, is a closely-held public limited company enables it to not legally disclose many of its financial and operational details. Its complex shareholding structure and the presence of a plethora of subsidiary and associate companies make the company's balance sheet a complicated document to analyze and interpret – the annual report of BCCL for the year that ended on 31 March 2011 runs into 143 pages.
As and when the company decides to undertake an initial public offering (IPO) of its shares, the already-wealthy promoters and directors of BCCL – including Chairperson Indu Jain, Vice Chairman Samir Jain, Managing Director Vineet Jain, Samir Jain and his wife Meera Jain's daughter Trishla Jain and her husband, Satyan Gajwani, Chief Executive Officer of Times Internet Limited – are certain to become even more rich. (During 2010-11, Trishla Jain took charge of the company's business development.) If indeed BCCL's shares are publicly listed, it will perforce make the company's operations far more transparent than they are at present. For instance, the books of accounts of the company and its 63 subsidiaries would have to be consolidated and more disclosures made.
BCCL's aggressive stance with respect to its competitors gained momentum after 1987 when Samir Jain took charge of the company from his late father Ashok Kumar Jain. The Jains have never disguised their intention to maximize profits out of their various media businesses and never claimed they had noble objectives to promote journalism as a "mission" or to treat information as a "public good". For them, a newspaper has always been a "product", no different from a cake of soap or a tube of toothpaste. BCCL Managing Director Vineet Jain was recently quoted in the October edition of the New Yorker magazine stating his company is in the "advertising" business and not in the business of journalism since advertising revenue accounts for 90 per cent of the company's total earnings.
(The New Yorker article by Ken Auletta was titled "Citizens Jain" in an obvious reference to the 1941 silent era film "Citizen Kane", scripted and directed by Orson Welles, who also acted as the protagonist in the celluloid portrayal of the rise and fall of an American newspaper tycoon. Welles' film was a thinly disguised biography of William Randolph Hearst, the newspaper publisher whose use of screaming headlines and sensational reporting changed journalism in the US and whose publications completely ignored the critically-acclaimed "Citizen Kane" after it was released.)
The views of the Jains on newspaper publishing as a business were often at variance with those of journalists, including those they employed. Veteran journalist and author Inder Malhotra recalls the time he formally resigned as Resident Editor of the Times of India in Delhi in 1986 and was asked by Samir Jain to stay on for a few months till his replacement was in place. He told The Hoot: "I told Samir that although he was fond of describing the newspaper as a product that was no different from a cake of soap, I had never seen a cake of soap that had to worry about its credibility and its integrity. His reply to me was curt: 'Only profit matters, nothing else'."
In private conversations, Samir Jain has said that BCCL is not really a media company but a private equity company with substantial holdings in the media. This was, of course, before the company's "private treaties" scheme failed to achieve the anticipated financial expectations.
Its financial clout and marketing muscle have made BCCL's promoters confident of remaining market-leaders and contemptuous of competition. The ToI used to carry a slogan, "The leader guards the reader", even as its rivals accused BCCL of compromising ethical values by, among other things, masquerading advertising and news and working out "private treaties" or financial arrangements with advertisers. Nevertheless, some of these competing organizations ended up emulating the same unethical practices.
BCCL seems prepared to expand its operations vigorously in the near future to remain ahead of competition, as it has by recently launching a Bengali daily Ei Shomoy. With its subsidiaries (called the Times Group) it has diversified way beyond its main publication, the Times of India daily newspaper, into various mass media including magazines, books, television, radio, the internet, event management, outdoor display, music and movies, as well as businesses as varied as real estate, retail, banking and insurance (with varying degrees of success).
The ToI -- the most widely-circulated English daily publication in the world -- is the main driving force of the group and accounts for roughly half the total circulation of all English daily newspapers in India. The Economic Times published by the company is the most widely circulated financial daily in the country and the second-most widely circulated financial daily in the world after the Wall Street Journal.
According to its official website, the Times group is India's largest media conglomerate and BCCL is the largest publishing company in India as well as in south Asia – it publishes 13 newspapers and 18 magazines out of 11 publishing centres and 26 printing centres. The company also publishes the largest (by circulation) non-English newspapers in three of India's largest cities, Mumbai, Delhi and Bengaluru. The turnover of the group currently exceeds a billion US dollars. The group claims it has the "support of over 25,000 advertisers, 11,000 employees and an audience spanning across all continents".
The group, through Times Global Broadcasting, claims it broadcasts India's most viewed English television news channel (Times Now), its second-largest business news channel (ET Now), the country's largest cinema (Bollywood) news and lifestyle channel (Zoom) and the second most viewed television channel showing English movies (Movies Now). The group also claims it runs the largest internet network in India (after Google, Facebook and Yahoo) based on traffic and revenue, over 30 digital businesses ("most of which are among the top three in their competitive segment"), the "most popular" business-to-consumer mobile "shortcode" in India across short messaging services (SMS), voice, wireless application protocol (WAP) and USSD (unstructured supplementary service data) radio.
The Times group also claims that it runs India's largest radio network (Radio Mirchi) in terms of revenue and number of listeners through 32 FM (frequency modulation) radio stations and the largest rock radio station in the United Kingdom.
Radio Mirchi is run by Entertainment Network India Limited (ENIL), a subsidiary of Times Infotainment Media Limited (TIML), a holding company promoted by BCCL incorporated in 1999 which, unlike its parent, has listed its shares on the Bombay Stock Exchange and the National Stock Exchange. For the quarter ending 31 March 2011, the company's revenues grew by 34 per cent to Rs 82.2 crore, its earnings before interest, taxes, depreciation and amortization (EBITDA) more than doubled by 120 per cent to Rs 32.6 crore.
ENIL's net profit for the year ended 31 March 2011 went up by as much as 192 per cent to Rs 52.2 crore against Rs 17.9 crore in the previous year, but this figure was boosted by the sale of the company's subsidiary, Times Innovative Media Limited. On a consolidated basis, the company reported revenues of Rs 92.7 crore and profit after tax of Rs 20.3 crore during the fourth quarter of fisal 2010-11. For the full fiscal year, consolidated revenues were Rs 461.6 crore and net profit Rs 17.2 crore against a loss of Rs 15.3 crore in previous fiscal year.
With a listenership of more than 41 million, Radio Mirchi claims it has nearly twice as many listeners as its closest rival (quoting figures from the Indian Readership Survey). It further claims it earns around a third of total countrywide advertising revenues of all FM radio channels.
In addition, the group claims it owns the country's largest "out of home" (OOH) advertising business and has advertising contracts in most major Indian airports. Add to these, the group's other activities include music, movies, syndication, education, financial services, event management, specialized publications and multimedia operations.
During 2010-11, the circulation of all newspapers published by BCCL went up and new editions of Economic Times, Maharashtra Times, Speaking Tree and Crest were launched, as was a new publication called ET Wealth. The flagship publication, ToI, showed a growth of 5.7 per cent in terms of net sales, while ET grew by 5.9 per cent and Navbharat Times by 6.4 per cent. The Times group claimed it enjoyed a share of 38 per cent of the total Indian market for daily newspapers in terms of value, while in the English dailies segment its share was over half at 53 per cent. In terms of market share in terms of volume, the group's overall share was 38 per cent and in the English segment, it was 50 per cent. (According to its 2010-11 annual report, BCCL printed 8,469 crore pages that year.)
Over the last four years, BCCL has launched a number of new editions of the ToI from centres such as Bhopal, Chennai, Goa, Indore, Jaipur and Nashik. In all these centres, printing presses have been established – with the exception of the Kerala editions which are printed in presses owned by the Mathrubhoomi newspaper group – each entailing lumpy investments
(or large infusions of capital with long gestation periods)
in the region of Rs 100 crore, thereby adding to establishment costs.
In this series, The Hoot looks at the company's balance sheet, its ownership structure and its financial performance to understand where it stands when it faces competition from really big business investing in the media.
Ownership Structure:
BCCL's 2010-11 annual report lists 63 subsidiary companies and four joint ventures. Going purely by what the names of the companies seem to suggest, 14 of these subsidiary companies are in property development and construction -- "the fourth estate as real estate" -- while 12 are apparently engaged in providing financial services (more on the company's "private treaties" schemes later).
Five new subsidiaries were incorporated in 2010-11. Times Business Solutions ceased to be a subsidiary and Times Innovative Media Ltd became one. Most of BCCL's subsidiaries are incorporated in India but several are incorporated in the United Kingdom, the United States of America and the United Arab Emirates. Among the subsidiaries incorporated in the UK are One Golden Square Creative Ltd, Times Internet (UL) Ltd, Times of Money UK PLC, TIML Digital Radio Ltd, Times Global Ltd, TIML Golden Square Ltd, TIML Radio Holdings Ltd and TIML Radio Ltd
The major shareholders of BCCL, on 31 March 2011, included:
Bharat Nidhi Ltd (24.41 per cent)

Ashoka Viniyoga Ltd (18.02 per cent)

Camac Commercial Company Ltd (13.3 per cent)

Sanmati Properties Ltd (9.75 per cent)

Arth Udyog Ltd (9.31 per cent)

PNB Finance and Industries Ltd (9.29 per cent)

Jacaranda Corporate Services Ltd (8.93 per cent)

TM Investments Ltd (5.96 per cent)
The Jain family, which controls the group, directly owns only small percentages of shares in BCCL. Vineet Jain holds 0.57 per cent, Samir Jain and Meera Jain between them have 0.33 per cent and Trishla Jain has 0.13 per cent. Thus, these directors and their relatives hold 1.03 per cent of the company's shares while corporate bodies hold 98.97 per cent. However, the same promoters control BCCL through cross-holdings in subsidiary and associate companies.
Vineet Jain owns the largest stake in Arth Udyog Ltd and a significant stake in TM Investment Ltd. Samir and Meera Jain together own substantial shares in Ashoka Viniyoga Ltd. Cross-holdings among the company's major shareholders make the ownership structure complicated (as is the case with many Indian family-dominated groups). Bharat Nidhi Ltd owns substantial shares in two shareholding companies: Arth Udyog Ltd and TM Investments Ltd. Similarly, Camac Commercial Company Ltd is the largest shareholder in another BCCL shareholder, Ashoka Viniyoga Ltd. Sanmati Properties Ltd also has a large stake in Arth Udyog Ltd. TM Investment Ltd is largely owned by Ashoka Marketing Ltd, which also owns a substantial stake in Arth Udyog Ltd, which company in turn owns a significant stake in TM Investment Ltd. PNB Finance & Industries Ltd virtually owns all of Jacaranda Corporate Services Ltd and also owns a stake in Ashoka Viniyoga.
On 31 March 2011, Samir Jain held 16.27 per cent in Ashoka Viniyoga; Trishla Jain's stake was 16.27 per cent. Camac Commercial held nearly 46 per cent in the same company. On 30 June 2011, Vineet K. Jain held over one-third of the shares of Arth Udyog, while Bharat Nidhi held 18.36 per cent of the company. On 22 August 2011, Vineet held 18.5 per cent of TM Investments. Arth Udyog, in which Vineet holds one-third shares, owns 17 per cent of TM Investments while 14 per cent is held by Bharat Nidhi.
In Bharat Nidhi Limited, at the end of March 2012, the company which is the largest shareholder of BCCL, Vineet Kumar Jain was the largest individual shareholder with a stake just over 20 per cent. Other major shareholders in Bharat Nidhi were Ashoka Marketing with a stake of over 10 per cent -- Ashoka Marketing had a 99.9 per cent stake in Sanmati Properties Limited which, in turn, had a 16 per cent stake in Bharat Nidhi. Two other companies, Matrix Merchandise and Mahavir Finance have stakes of over 20 per cent and 6.8 per cent respectively in Bharat Nidhi.
Page 24 of Bharat Nidhi's annual report for the year ended 31 March 2012 stated that the company had only two tangible fixed assets -- a computer and a note counting machine!
Research Assistance: Ahana Banerjee and Purav Goswami
(The writer is Consulting Editor, The Hoot, and an independent journalist and educator with over 35 years of work experience in print, radio, television and documentary cinema. He can be contacted at paranjoy@gmail.com.)
To be continued