Who wants to own Telugu news channels?
Business houses, politicians, parties and individuals – to protect their economic interests, exert political influence, or just do journalism.
PADMAJA SHAW examines Telugu media ownership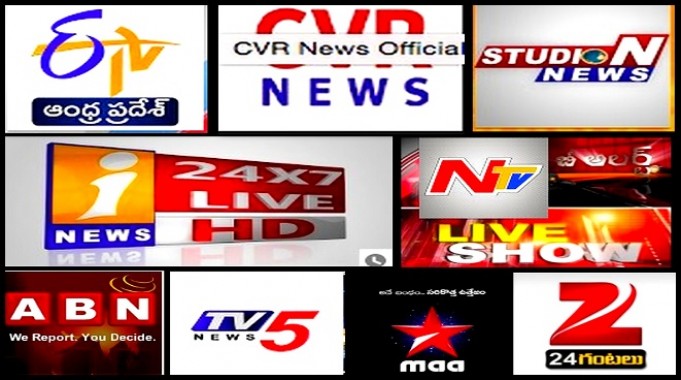 News media as we know them – technology-intensive, capital-intensive entities – have rarely been free of political influence. This can appear in four different ways.
One, business houses with close political affiliations invest in media to wield influence over the economy and politics. For instance, much like the Sahara group and the Sarada group, Ushodaya Enterprises Private Limited that owns ETV, has its roots in Margadarsi Chit Funds, which was the earliest enterprise of the group having started in 1962. This non-banking finance company was the financial backbone of the diversified group that runs a large number of media businesses.
Two, politicians or their family members start media houses in their individual capacity which allows them to shift their political affiliations based on their own economic and political aspirations, however understated those are. The expectation is that the media houses will be used in times of crisis for protecting their economic and political interests, even if on a routine basis this may not be obvious. This category has several contemporary examples such as Baijayant Panda, Matang Sinh, H.D. Kumaraswamy, and Jaganmohan Reddy.
The third is the closest to our ideal expectation from news media – individuals who invest in the media to provide a platform for public debate. Examples from an earlier era were leaders of the Indian Independence movement and/or social reformers who ran publications to inform readers on contemporary socio-political issues to raise debates about them, but who were not necessarily apolitical.
Fourth, political parties directly run papers/TV channels to share their official party line with the public. The party press has a long history in India with most major political formations like the Indian National Congress and the Communist parties publishing newspapers and periodicals, and now running TV channels. The Congress party runs Jaihind TV in Kerala and the CPM runs Kairali in Kerala and 24 Ghante in West Bengal.
From these four categories two things are clear. Some kind of political influence is inevitable, and it is for the viewer to decipher which kind of political influence is exploitative and inimical to the greater public good in a market place of free media.
The media industry has been growing at a rapid pace in the Telugu language market over the last two decades. Based on the ownership data filed with the Ministry of Corporate Affairs, an attempt was made to decipher the kinds of economic and political influence operating in the Telugu news television market.
Serial No.
Channel/category
Year of Launch
Nature of other businesses

Promoters/ Dirctors

Regional and caste origins of promoters/ political affiliations

Cat1

1

Channel Name: ETV, ETV2 (group sold 10 channels)

Company Name: Ushodaya Enterprises Private Limited

Company Type: Private/unlisted

1995
2004

Finance, hospitality, media (TV/Film),
processed ready to consume foods, printing, manpower, advertising, tourism, spiritual city, shipping, school education

Ramoji Rao
Kiron Cherukuri
Atluri Rama Mohana Rao
Venkat Idupuganti
Srinivas Gajjala
Vijayeswari Cherukuri
Sailaja Cherukuri
Sahari Cherukuri

Region:
Coastal Andhra

Caste:
Kamma

Political aff:
Long self-proclaimed support of Telugu Desam Party, and close relations with senior BJP leadership

2

Channel Name:
NTV (3 channels in Telugu market)

Company Name: Rachana Television Pvt Ltd

Company Type: Private/ Unlisted

2007

Real estate, power, sports, entertainment,

Tummala Rama Devi
T Narendra Choudhary
Rachana Choudary Tummala

Region:
Coastal Andhra

Caste:
Kamma

Political aff:
Congress/TDP

3

Channel Name:
TV5

Company Name: Shreya Broadcasting Pvt Ltd

Company Type: Private/Unlisted

2007

Travel, advertising, telecom, cable, popular herbal remedies (NuZen)

Bollineni Raja Gopal Naidu
Bollineni Surendranath Ravindranath Bollineni

Region:
Rayalaseema

Caste:
Kamma

Political aff:
TDP

4

Channel Name:
Mahaa News

Company Name: Monica Broadcasting

Company Type: Private/Unlisted

2008

Auto dealership, chemicals

Inaganti Anil
Inaganti Nagini Priyanka

Region:
Coastal Andhra

Caste:
Kamma

Political aff:
TDP

5

Channel Name:
I News

Company Name: Integrated Broadcasting Co Pvt Ltd

Company Type: Private/Unlisted

2009

Infrastructure, real estate, power, research, office systems.

Pingali Venkata Satyanarayana Prasad
Aruvela Shravan Rao
Hemanth Gullapalli
Nallari Santhosh Kumar Reddy

Region:
Rayalaseema

Caste:
Kamma

Political aff:
TDP

6

Channel Name:
Studio N

Company Name:
Narne Networks Pvt Ltd.

Company Type: Private/unlisted

2009

Real estate, infrastructure, media, Network communication, hospitality, Auto Dealership

Solar energy, Finance, infrastructure,
Entertainment,
Mining, resorts, betel nut

Narne Srinivas Rao
Narne Malleswar
Vasireddy Sivarama Prasad Pradyumna Chandrapati

Now sold to:

Uday Sinhwala
Badrinarayan Choudhary
Sivarama Prasad Vasi Reddi
Pradyumna Chandrapati
Ramesh

Region:
Coastal Andhra
Caste:
Kamma

Political aff:
TDP,

now sold to people associated with Kalki cult

7

Channel Name:
ABN Andhra Jyothi

Company Name: Aamoda Broadcasting Company Pvt Ltd

Company Type: Private/Unlisted

2009

Power, media, app development, real estate

Vemuri Radhakrishna
Koganti Kanaka Durga
Vemuri Anusha
Koganti Bhanu Prakash

Region: Migrant from
Coastal Andhra

Caste:
Kamma

Political aff:
TDP

8

Channel Name:
CVR News (3 channels)

Company Name:
Image Broadcasting India Private Limited

Company Type: Private/Unlisted

2013

Cable, hospitality, finance, garment export, agro farms, travels/tourism,
Real estate, healthcare

Chalasani Venkateshwar Rao
Chalasani Usha Rani

Region:
Coastal Andhra

Caste:
Kamma

Political aff:
TDP

9

Channel Name:

Zee 24 Gantalu

(22 channels)

Company Name:

Zee Entertainment Enterprises Limited (ZEEL)

Company Type:
Public/Listed

2009

Infrastructure, entertainment parks, finance, retail, films.

Audience research, Satcom.

DTH, real estate, advertising, higher education,

Subhash Chandra
Punit Goenka
Ashok Mathai Kurien
Manish Balkishan Chokhani
Lakshminarayanan Mahadevan
Subodh Kumar
Sunil Sharma
Neharika Vohra
Adesh Kumar Gupta

Region: North India

Caste: Vaishya and others

Political aff: BJP

Cat 2

1

Channel Name:
SUN TV/Gemini News
(33 channels, 7 channels in Telugu market)

Company Name:
Sun Network Private Ltd

Company Type:
Public/ Listed

1995

FM Radio
Newspapers
DTH, STV,
Cable Distribution
Airlines

Kalanidhi Maran
Kavery Kalanithi
Shanmuga Sundaram Selvam
Sridharan Swaminathan
Jagadeesan Ravindran
Mandalapu Krishnamoorthy
MK Harinarayanan
Nicholas Martin Paul
Ravi Ramamoorthy
K Vijay Kumar

Region:
Tamil Nadu

Caste:
Isai Velalar

Political aff:
Related to DMK leadership

2

Channel Name:
Raj TV, Raj News (13 channels)

Company Name:
Raj Television Network Limited

Company Type:
Public/ Listed

1998

Health, hospitality, insurance, education, engineering infrastructure, software, coffee

Kaarthikeyan Devarayapuram Ramasamy
Mohan Kameshwaran
Raghunathan
Ravindran
Rajagopalan Ramachandran Rajendran
Rajarathnam
Achutha Arjuna Pai

Region: Tamil Nadu

Political aff:

Associated with DMK

3

Channel Name:
Sakshi

Company Name:
Indira Television

Company Type: Public/Unlisted

2009

Hospitality, real estate, broking, agriservices, legal services

Y Easwara Prasad Reddy
Kalva Rajaprasad Reddy
Rani Reddy Bandi
Balarami Reddy
Nageshwara Rao Chittarvu
Kondubhatla Ramachandra Murthy

Region:
Rayalaseema

Caste:
Reddy

Political aff:
Congress then, now YSRCP

4

Channel Name:
T News

Company Name: Telangana Broadcasting Pvt Ltd

Company Type: Private/ unlisted

2011

IT, media, retail, real estate, IT, liquor, marketing

Divakonda Damodar Rao
Gandra Mohan Rao
Santhosh Kumar Joginpally

Region:

Telangana

Caste:
Velama

Political aff:
TRS

5

Channel Name:
V6

Company Name: VIL Media Private Limited

Company Type: Private/Unlisted

2012

Manufacturing, investment,
finance

Ashok Kumar Parthasarathy
Shafiulla Singanamala
Rahul Haridas

Region: Telangana

Caste: Scheduled Caste

Political aff:

Congress/TRS

Cat 3

1

Channel Name:
TV9 (2 channels in Telugu market, 8 channels in other languages )

Company Name: Associated Broadcasting Company Limited

Company Type: Private/unlisted

2004

Media - TV and Satcom,

Holding company: Special Economic Zone, venture capital, software

Ravi Prakash Velicheti Narasimhamurthy Kalyana Venkata Mangipudi
Clifford Pereira

Region:
Coastal Andhra

Caste:
Kamma

Political aff:
Shifting affiliations, mostly Congress/TDP

2

Channel Name:
HMTV

Company Name: Hyderabad Media House

Company Type: Public/unlisted

2009

Chit funds, IT solutions, infrastructure, real estate, foods, power, fruit cultivation, liquor, energy

Kasuganti Vaman Rao
Sunil Kumar Devakonda
Uduthala Krishna Mohan Thummalapenta Audiram
Harita Rao
Kurada Hanumantha Rao
Lakshman Kumar Kasuganti

Region:
Telangana

Caste:
Velama

Political aff:
Independent

Cat4

1

Channel Name:
10 TV

Company Name: Spoorti Communications Pvt Ltd

Company Type: Private/Unlisted

2013

Crowd-sourced, CPM support

Venu Gopal
Veleti Krishnaiah
Ramulu Chukka

Region:
Coastal Andhra & Telangana

Caste:
Mixed group

Political aff:
CPI(M)
The four categories mentioned are not water-tight but can be broadly applied to the Telugu market. There are 17 channels whose data was available on the website of the Ministry of Corporate Affairs.
Category 1 – Business entities
In the first category of channels, prominent business houses with deep connections with political parties and politicians (sometimes rumoured to be sources of proxy investments) have invested in the media.
ETV, NTV, TV5, iNews, StudioN, ABN Andhrajyothi, Mahaa News and CVR News come under this category. The table describes the kinds of business interests the directors/promoters have.
Caste factors and caste-based networks have dominated the political economy of combined Andhra Pradesh for many years (see Damodaran, Harish, 2008, India's New Capitalists, Permanent Black, New Delhi, and Srinivasulu, K, 2002, Caste, Class and Social Articulation in Andhra Pradesh: Mapping Differential Regional Trajectories, Working paper 179, Overseas Development Institute, London, UK).
Promoters of eight of the nine channels belong to the Kamma community and have had close relations, at least in the initial years, with the Telugu Desam Party (TDP) whose leadership also comes from the same community.
The Eenadu group made no secret of its political support to TDP from its inception in 1983. Over the years, the group also has developed significant rapport with the national leadership of the BJP, LK Advani, Venkaiah Naidu and the late Pramod Mahajan.
Eenadu has had a significant imprint on the political landscape of Andhra Pradesh. If the political progression of the TDP is mapped from its successful launch in 1983 to the present, along with the fortunes of the Eenadu house, the two growth trajectories will have an unmistakable similarity in their curvature and velocity. It is up to researchers to determine whether it is a causal relationship or just a covariance.
The ETV group has sold its channels operating in North India to Viacom Network18. Its Telugu channels are registered under Eenadu Television Private Limited, with Ushodaya Enterprises Private Limited listed as the holding company with 50.94% shares.
As of March 2015, Equator Trading Enterprises Pvt Ltd holds 24.50%, Shinano Retail Pvt Ltd holds 24.50% shares (with rupees 1,41,00,000 paid up capital) and Arimas Trading Private Limited holds 24.50% shares (with rupees 1,00,000 paid up capital), all three subsidiary companies of Reliance Industries Limited. The last two are shown to have entered towards the end of the previous financial year (The shareholding adds up to more than 100%). Eenadu Television Private Limited showed a turnover of over Rs 231 crores.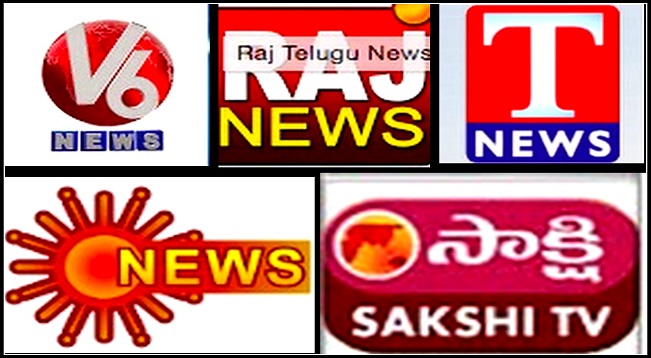 ETV promoter, Ramoji Rao, faced adverse rhetoric from K. Chandrasekhar Rao of the Telangana Rashtra Samiti during the separate state movement, and the Ramoji empire was demonized as an example of the political and economic domination of powerful business entities from coastal Andhra over Telangana.
Post-bifurcation, K. Chandrasekhar Rao (now the Chief Minister) who earlier threatened to raze Ramoji Film City to the ground, has mended fences and has promised 505 acres of land to the media house to set up a spiritual city, Om City.
Aamoda Broadcasting Private Limited, the holding company of ABN Andhrajyothi, holds 87.39% of the shares and the promoter V. Radhakrishna, a professional journalist, owns 9.19% of the shares. ABN Andhrajyothi is known for its consistent support of TDP. The promoter was given a power plant during the TDP government's tenure in the combined Andhra Pradesh state.
The amount and nature of investment coming into the holding company being run by the promoter have not been available but different unverified versions are in the public domain. The promoter and his immediate family are in the management.
NTV group runs three channels; NTV news channel, Vanitha (perhaps the only women's channel in the country), and Bhakthi channel. Apart from the promoters, as of 2014 the channel also had Puritipati Venkatakrishna Reddy as one of its directors. He is known to be close both to the Congress power centre as well as to the TDP. Reddy owns the Megha Engineering & Infrastructure Ltd (MEIL), which held 26% of the shareholding in Rachana Television, the holding company of NTV group, in 2012-13 and 24% in 2013-14. The promoter, T. Narendra Choudary, held 69% in 2012-13 and 68% in 2013-14.
Puritipati Venkatakrishna Reddy's business interests may have benefited from his political leverage, whichever party was in power, according to media reports. NTV group also declares another channel, iNews, as a related party and an associate company. TV5 is owned by the Bollineni family who are into travel, herbal remedies and other businesses.
Mahaa News has not been filing its returns since 2010. It was started by Inaganti Venkat Rao, a former editor of Andhrajyothi newspaper. Now the directors of the company are his family members.
StudioN's initial promoters were related to the family of Chandrababu Naidu by marriage. The channel failed to be profitable and was sold to a new group that is closely linked with the Kalki cult.
CVR News group has a health channel and a devotional channel as well. While the promoters, who run corporate hospitals, agri and other businesses, are well connected with the political parties, the news channel has defaulted on salary payments leading to protests by the employees and http://www.koradanews.com/telugu/latest/cvr-news-in-crisis/, see photos of striking employees on the CVR News channels premises at the end of the story).
However, channels like NTV and TV5 began to do well in Telangana as ETV and Andhrajyothi were too closely identified in public perception with TDP which was opposed to the bifurcation of the state. While TV9 retained its market domination, NTV and TV5 also managed profits (2014). One reason for the better financial performance of NTV could be the popularity of its religious channel, Bhakti TV, which attracts robust advertising/sponsorships.
Of the nine channels in the first category, Zee is the only channel owned by a business entity based outside the Telugu market. Zee 24 Gantalu's owners, now directly associated with the BJP, attempted to play a role in the separate Telangana movement, unsuccessfully.
The national group is phenomenally profitable in its entertainment segment, but again, just before the 2014 elections, Zee 24 Gantalu was leased to Botsa Satish, brother of a Congress leader, Botsa Satyanarayana, who was the President of the Andhra Pradesh Congress Committee then.
The channel was dragged to court when it ran stories about the then Director General of Police, Andhra Pradesh, visiting godmen with official files. Following the scandal, the promoters decided to withdraw the lease to protect their brand image and shifted the channel to another market.
Category 2 – Politicians
The second category of channels are the ones started by politicians as individuals. Sakshi, V6 and TNews are good examples in the Telugu market.
Sakshi TV was launched by Y.S. Jaganmohan Reddy who heads the YSRCP party, whose father was the chief minister of the combined Andhra Pradesh state and a prominent Congress leader when he launched the channel. The openly stated purpose of the newspaper and the channel when they were launched was to provide a voice in the Telugu media marketplace for the Congress point of view, as the market then was completely dominated by channels and newspapers that had close familial/caste and business links with the TDP.
However, after the sudden death of Y.S. Rajasekhar Reddy in a helicopter crash, Y.S. Jagnamohan Reddy split from Congress and launched YSRCP. The channel has clearly been an instrument in promoting the political interests of Jaganmohan Reddy and the YSRCP. It is the only channel in Telugu run by Reddy promoters. However, Y.S. Jaganmohan Reddy has been under investigation for numerous alleged cases of economic offences.
As per the 2016 filing with the Ministry of Corporate Affairs of changes in management, most of the family members have withdrawn from the board and new directors have been inducted along with a prominent high court lawyer.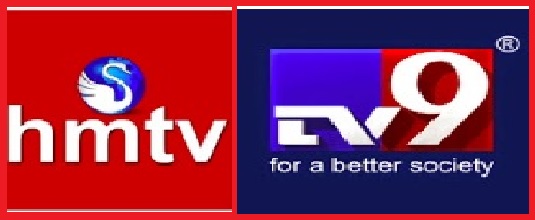 VIL Media Limited is the holding company of V6 channel that was started at the height of the separate Telangana movement as a voice for articulating Telangana dialect, culture and news from a Telangana local perspective. Vishakha Industries Limited (VIL) is owned by G. Vivekanand, former Congress MP and son of the veteran Congress dalit leader G. Venkataswamy. He was with Congress when he launched the channel but has joined TRS now.
While VIL Media Private Limited is the holding company, 99.97% of the shares are held by Sandadi Media Private Limited as per 2015 filings with MCA. Sandadi Media Private Limited has a complex investment pattern, while Nagabushanam Srinivas Pittla and Abdul Rafi Mohammad are listed as directors.
Within a short time of its launch, the channel has established for itself a distinct Telangana identity. Along with TNews, it now garners better ratings in Telangana, while ETV, Sakshi and Andhrajyothi, along with NTV and TV5, are performing better in the Andhra region. Being the only channel in the Telugu market that is owned and run successfully by a dalit politician is a unique feature about this channel.
TNews was started by K. Chandrasekhar Rao during the Telangana movement. As per the 2015 filings, five individuals hold more than 5% of shares in the holding company: Divakonda Damodar Rao (24.33%), Joginpally Santhosh Kumar (24.21%), G. Mohan Rao (14.45%), K. Chandrasekhar Rao (13.25%), B. Madhavi (12.04%).
From its inception, the channel was the mouthpiece of K. Chandrasekhar Rao's politics. Now, since the TRS is in power, it represents also the voice of the party. However, it is essentially the voice of the individual politician who controls its management.
It can be questioned as to how K. Chandrasekhar Rao, with 13.25% shareholding, can control the content of the channel. This can be explained briefly by citing the example of the newspaper, Namaste Telangana, started by K. Chandrasekhar Rao during the movement. The Managing Director of its holding company, C.L. Rajam, was a key individual in procuring lucrative contracts from the then ruling Congress government.
However, weeks after assuming power, K. Chandrasekhar Rao 'made an offer' the Managing Director C.L. Rajam 'could not refuse' and ensured that the paper was under the control of Damodar Rao, also a key figure in the TNews channel. Being the most trusted person, under Damodar Rao complete political control of the channel is ensured.
The bifurcation of the state appears to have made some difference to the way TV channels are received by audiences. The Telangana movement has benefited TNews fortunes, more so after TRS won the elections and became the ruling party. V6, HMTV and TNews are performing better in the Telangana region, though HMTV and V6 continue to post losses.
There is a near complete lack of access to Telangana channels in the Andhra region as cable operators of the region do not bother to provide the channels and partly as the viewers of the region may not prefer the channels. Several reasons could be attributed for this: one, lack of familiarity with channels from the Telangana region as most of them are new channels that have entered the scene during the Telangana movement to articulate Telangana point of view; two, the channels' main objective was also to celebrate the Telugu dialect spoken in Telangana, and folk art forms of the region that are unfamiliar to the viewers in Andhra region who are more immersed in commercial film culture; three, lack of interest in issues that engage the Telangana region.
Though not a Telangana channel, Sakshi TV, owned by the Reddy political family from Rayalaseema, also frequently faces informal blocking by cable operators of the Andhra region whenever Jagnamohan Reddy launches any political campaign. A recent example is the agitation for Kapu reservation and that is somewhat similar to the Patel reservation agitation in Gujarat.
Post-independence politics in the combined Andhra Pradesh were defined by the dominance of Reddy politicians through the Congress party, while since 1983 the TDP established by the star-politician N.T. Rama Rao saw the emergence of the Kamma community as a dominant political force. The political rivalry between the two powerful peasant communities, Reddy and Kamma comprising just 6.5% and 4.8% of the combined Andhra Pradesh state population respectively, more or less defined the (mis)fortunes of the Telugu speaking people in this region. And the media too is dominated by the Kamma (mostly) and the Reddy communities. Caste networks are an important factor in AP and Telangana politics.
In addition to the channels of politicians of local origin, there are some channels owned by politicians from outside Andhra/Telangana that are/were in the Telugu news TV market.
Gemini News from the SUN group of Tamil Nadu, Raj News from Tamil Nadu, and Zee from Mumbai are all channels from outside the Telugu market. All are listed companies, in sharp contrast to all the other Telugu channels which are privately held and unlisted.
Zee 24 Gantalu has been discussed under category 1 as the promoter has become a Rajya Sabha MP with support from BJP only recently.
Gemini and Raj are owned by families with close proximity to DMK politicians of Tamil Nadu. Neither of the channels had any serious interest or stakes in local politics of the Telugu state. Gemini runs a successful bouquet of entertainment channels but its news segment in Telugu was not doing well. Gemini went through a restructuring just before the 2014 parliamentary elections.
Similarly, the Raj group runs a profitable bouquet of entertainment channels but Raj News in the Telugu market was not successful and was leased out to a BJP politician just before the 2014 elections. However, it did not take off.
These three channels are examples of outside entities running news channels without direct stakes in local politics, though the promoters have significant political stakes in their home markets. All the three took decisions on the Telugu news market purely based on the viability of the enterprise and not based on political affiliations.
Category 3 – Individuals
Two channels were found to be in the category of unaffiliated individual promoters investing in media houses, TV9 and HMTV.
TV9 was started by a group of professional journalists with venture capital investment from the holding company, Chintalapati Holdings Pvt Ltd holding 71.06%, iLabs Venture Capital Fund holding 17.63%, and Ravi Prakash holding 8.82%. The holding company runs the biggest SEZ project in the country, Sri City in Nellore, acquired during the Congress government.
There have been rumours of TV9 being on sale over the past few years. It is the nature of venture capital investment to exit at an appropriate time but the channel has been profitable for several years and has been a market leader in Telugu news. A distress sale to predatory capital is unlikely to happen, unless there is a fall-out between the promoters and the venture capitalists.
The channel has been independent in its political coverage but has also been in trouble with the newly formed Telangana government when it broadcast a programme ridiculing the newly elected cabinet, leading to a boycott of the channel by cable operators for several months. The channel held the government responsible for the boycott.
TV9, however, has become a market leader by emulating the Fox News style of sensational and prurient reporting and often by itself becoming news . It runs dubious stories and stings regularly, even after facing censure and/or fines from regulatory bodies.
The second channel in this independent category is HMTV. Though a businessman (finance, infrastructure, etc) promoted it, the channel has been maintaining an apolitical stance. At its inauguration, the media house avoided inviting politicians and held an in-house event. Throughout the Telangana movement, the channel did its best to bring in a wide spectrum of opinion, cutting across ideologies and geographies. So far it has not been able to perform too well at the ratings game and is yet to report profits.
Category 4 – political parties
The last category is that of political parties investing in the media. 10TV channel was started with the backing of the Communist Party of India (Marxist). The channel was created through an innovative model of financing through crowd-sourcing from various affiliated associations and unions. However, while this prevented the investors' dominance of the channel, the problem of managing recurring expenses for the continuing operations of a 24x7 news channel remained and it struggles to get enough advertising like any other channel.
However, being a relatively new channel, it has been able to stay the course and give good competition to the other channels both in terms of programming ideas and ratings performance.
Conclusion
Telugu news TV is a crowded market. Some four new players have entered since 2014. Express TV, 99TV (started by the Communist Party of India), and others have either closed or have been sold.
Promoting a TV news channel is a means to building political and social capital. During election seasons, some money can be made as well by adopting various stratagems.
Politicians see a news TV channel under their direct control as a necessity to counter the adverse news put out by political rivals. A news channel is also an instrument in the hands of the politicians that gives them direct access to the voter.
The parties in power have not hesitated to find overt and covert ways to prevent rival channels from reaching the people, mostly through a colluding cable industry which is also under political actors in various markets.
Entrepreneurs and politicians together have made the media a potent instrument for controlling the political economy. It is to be noted from the history of several media houses, that financial gains and business priorities sometimes transcend political loyalties.
Political loyalties are also prone to realignment to maintain business interests, as often it is the business interests that cement political affiliations. Caste has also played a confounding role in building both business and political coteries.
In the early years of the emergence of radio and television, the first thing that rebels would seek to take control of in a coup d'état would be the radio and television stations that give direct access to the people at large.
With the blurring of lines between powerful economic interests and their political manifestations, television news continues to be an important institution to control, whether it turns in a profit for the promoter or not.