India's impunity toll
On the UN International Day to End Impunity for crimes against journalists, we revisit the 8 murders of journalists this year.
From the FREE SPEECH HUB of the Hoot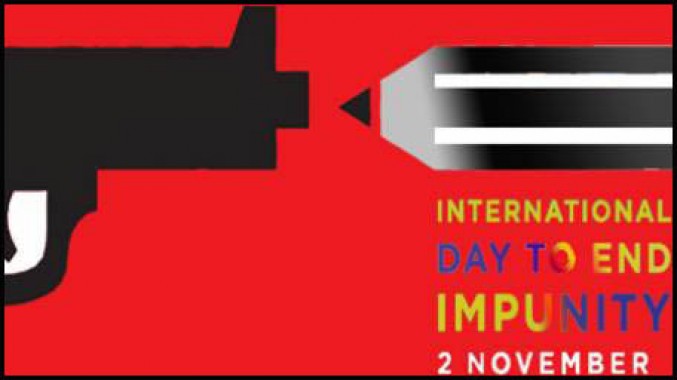 November 2 marks the International Day to End Impunity for crimes against journalists, declared by the United Nations. This day marks both the killing of two French journalists in Mali on November 2, 2013, and the largest massacre of 32 media persons in Ampatuan in the Philippines on November 23, 2009 and.
More than 700 journalists lost their lives in the last decade and in nine out of ten instances, the killers go unpunished, says a UNESCO report. Is the situation in India any better? Or is it worse? Since 2010, when The Hoot began tracking free speech violations in India, there have been 24 deaths of journalists in India: three in 2011, five in 2012, eight in 2013 (six from Uttar Pradesh and two from Chhattisgarh) and eight this year ( Six from UP and two from Bihar).
Annual figure for deaths of journalists
| | |
| --- | --- |
| Year | No. of Deaths |
| 2011 | 3 |
| 2012 | 5 |
| 2013 | 8 |
| 2014 | 0 |
| 2015 | 8 |
While evidence is awaited as to whether all these journalists were killed in connection with their professional work, it is clear that journalists, and journalism, are under dire threat and the attacks are only compounded by impunity (defined as harmful actions including murder which go unpunished.)
The Hoot's photo feature focuses on this year's deaths.
1) 6th October, 2015: Mithilesh Pandey, a journalist with Dainik Jagran, was shot dead by unidentified persons who barged into his home in Paraiya block of Kashta village in Gaya district of Uttar Pradesh.His family said that he had been receiving threats and had communicated it to local police.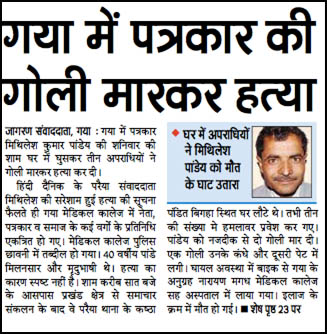 2) 5th October, 2015: Hemant Yadav, 45, a journalist with local news channel in Uttar Pradesh, was shot dead by motorcycle-borne gunmen in Chandauli district in Uttar Pradesh.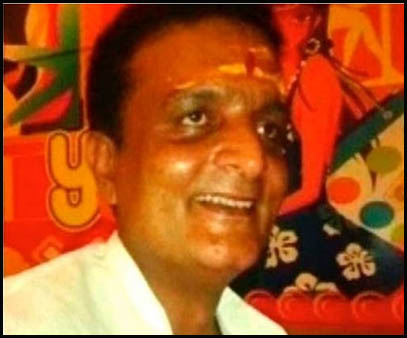 3) 29 September, 2015: Ajay Vidrohi, a freelance journalist, was shot dead by two unidentified criminals on the road in Sitamarhi, Bihar.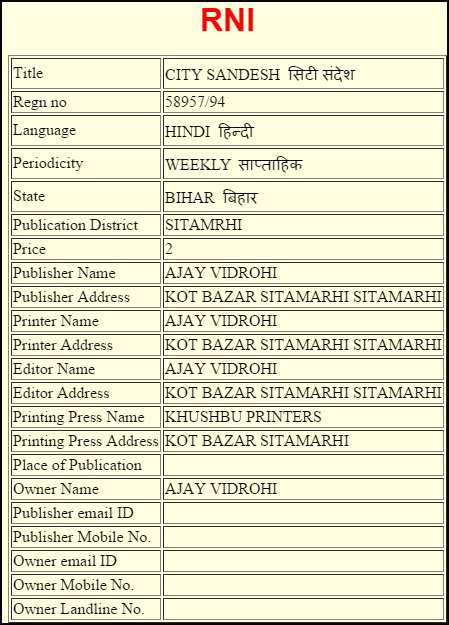 4) 15th August, 2015: Sanjay Pathak, a stringer for a local Hindi daily in Uttar Pradesh's Bareilly district, was killed by two persons in Faridpur district.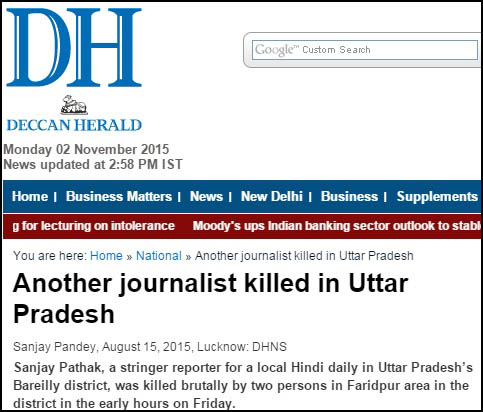 5) 1st August, 2015: Devendra Chaturvedi, a Journalist with Smaridhi and United India, was shot dead in UP's Kannauj district, while his son Raja Chaturvedi, a journalist and a lawyer, managed to escape the spot immediately.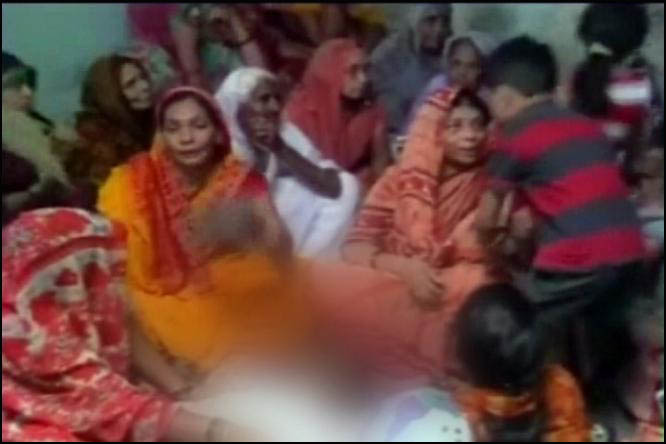 6) July 4, 2015: Akshay Singh, a reporter of Aaj Tak channel, who was investigating the unnatural deaths in the Vyapam scam in Madhya Pradesh, collapsed and died in Meghnagar near Jhabuawhen he had gone to interview the father of a student Namrata Damor, a student of the government medical college, Indore, whose body was found under mysterious circumstances near a railway track in Ujjain district in 2012.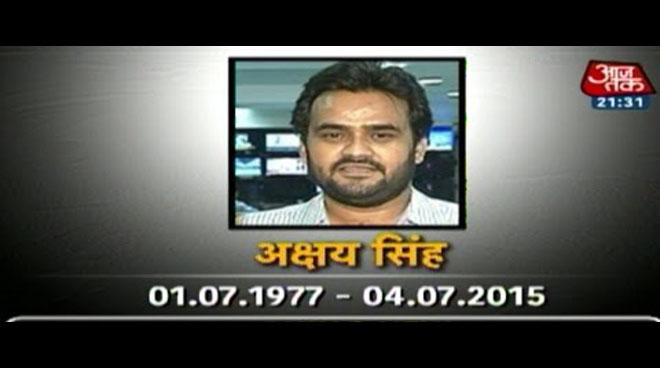 7) June 22, 2015: A journalist with a Jabalpur-based Hindi newspaper, Sandeep Kothari was allegedly kidnapped on his way to a village near Balaghat in Madhya Pradesh, choked to death and burnt. His burnt body was found near a railway track in Wardha district of Maharashtra. Kothari had written about a mafia involved in illegal manganese mining and in a chit fund. While police arrested two persons, Vishal Dandi and Brijesh Duharwal, the third, RakeshNasvani, is absconding.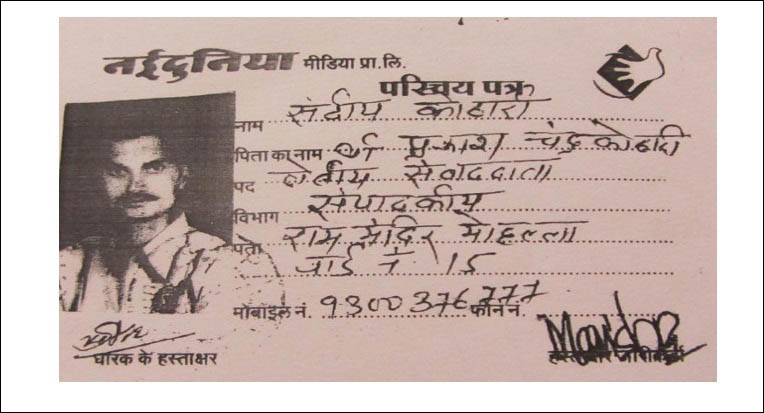 8) June 1, 2015: Shajahanpur-based journalist Jagendra Singh was allegedly immolated by police personnel who raided his house. Singh ran a Facebook page called Shajahanpur Samachar and, in his dying declaration, he alleged the police raid and immolation was at the behest of Uttar Pradesh minister Rammurti Singh Verma, because he had exposed the latter's illegal mining and land grab activities. The death sparked a nation-wide furore and protest over police inaction over investigation. Two months later, despite the dying declaration, his son, Rajvendra, filed an affidavit that his father's death was a self-immolation.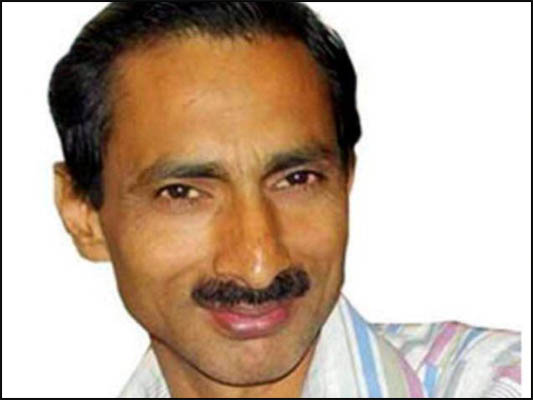 Attacks on journalists in 2015